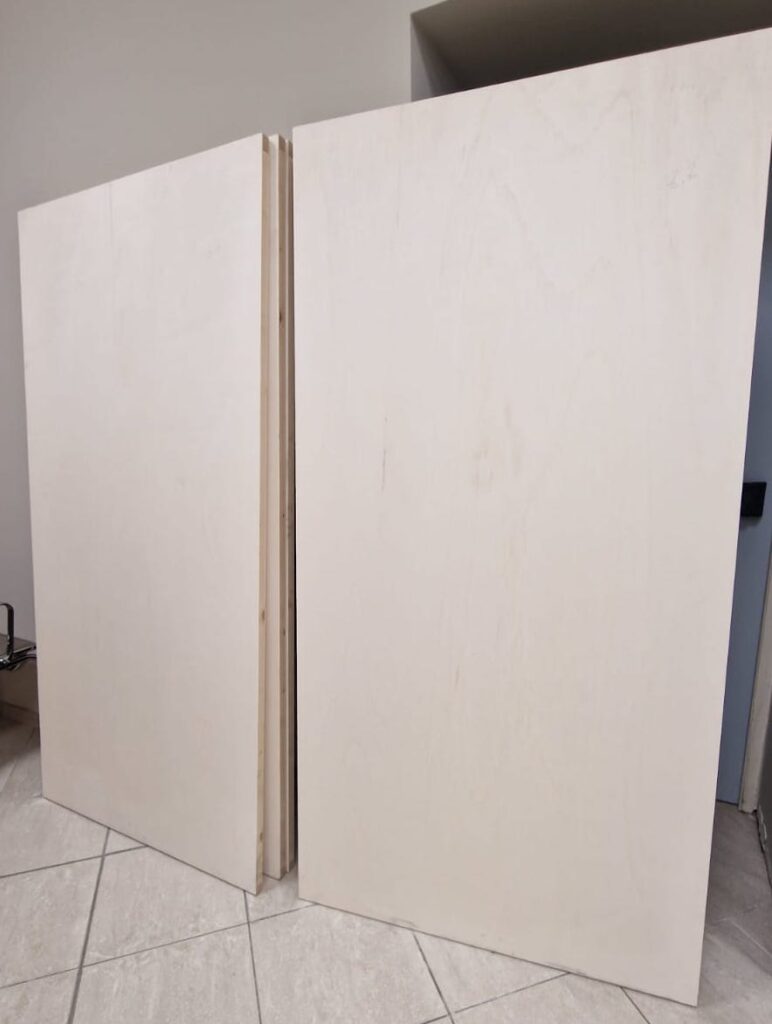 Lightweight honeycomb panels, ideal for use in fairs, exhibitions, congresses, and museums, can come with a raw MDF face or a lighter weight poplar plywood face for an even lighter result.

Take for instance, a 2000x1000x40mm panel with a 3mm poplar plywood face, which can weigh as little as 8.5kg!

Honeycomb panels are an innovative material that is widely used in various industries and are known for their lightweight, strong, and versatile properties that make them a popular choice for many different projects.
Honeycomb panels are mainly designed for use in exhibitions, fairs and museums. They are delivered square and milled, ready to be installed at your event, where speed, safety, and quality in the assembly process are essential.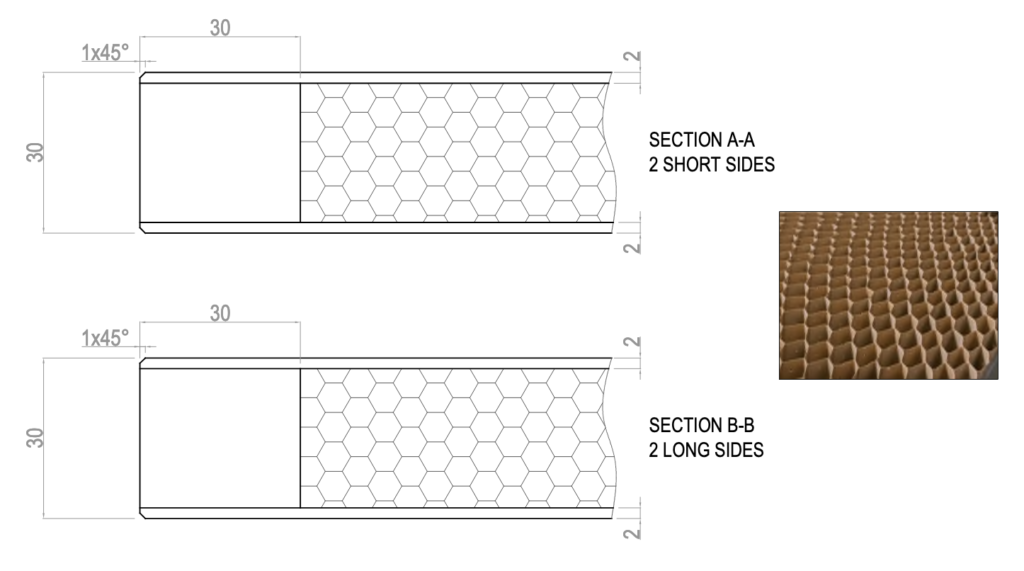 Panels are constructed with the highest quality materials: covers are always smoothed to ensure a seamless bond, the frame is made from knot-free finger joint spruce and is always crafted from whole rods. The honeycomb is perforated for added stability and is made from heavy-duty material. Vents are placed on the tops of the panels to facilitate proper gas flow during pressing and cooling, preventing the covers from bulging.
The panels are held together with first-class vinyl glue and the materials used in construction ensure their quality. The design is driven by the needs of an industry constantly seeking innovative solutions.

Common dimensions for honeycomb panels range from 2000 to 5000mm in length and 500 to 1000mm in width. However, custom or oversized sizes can also be produced, including single pieces tailored to meet the specific requirements of the customer.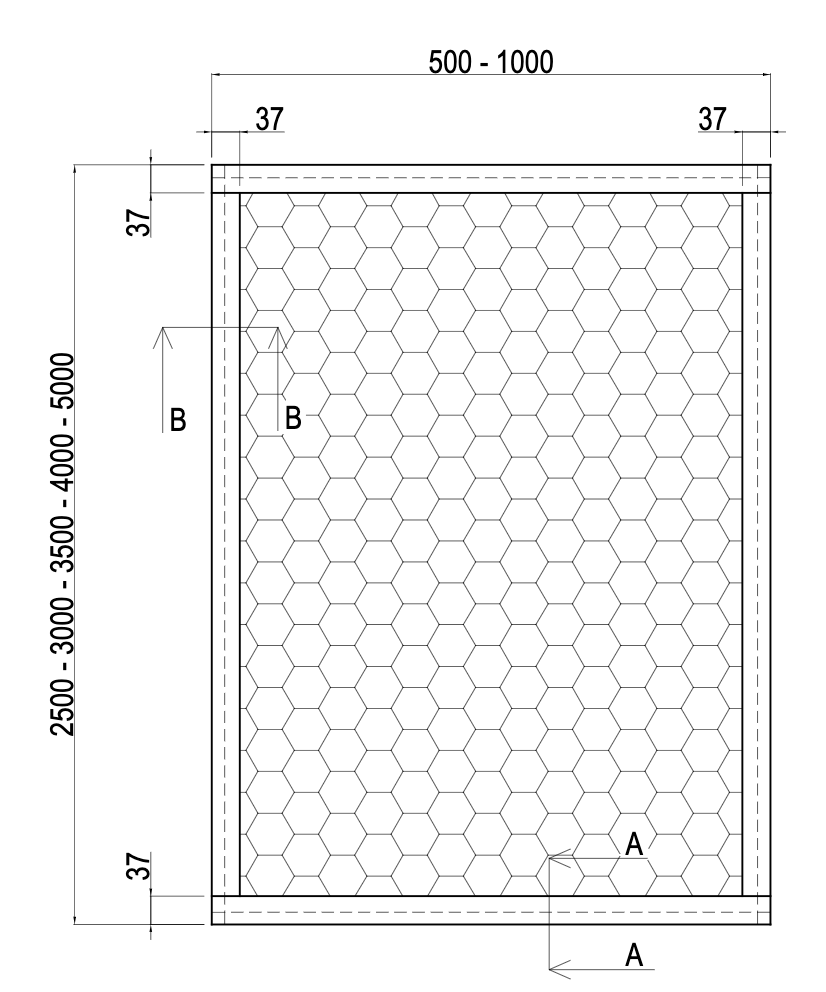 Honeycomb panels are easy to install and can be used to construct various shapes and structures, from L-angles to T-junctions and X-unions. They offer maximum design freedom and can be created with different models and finishes to suit the specific needs of the project.

Together with standard honeycomb panels, leveling platforms, special panels and accessories are also available.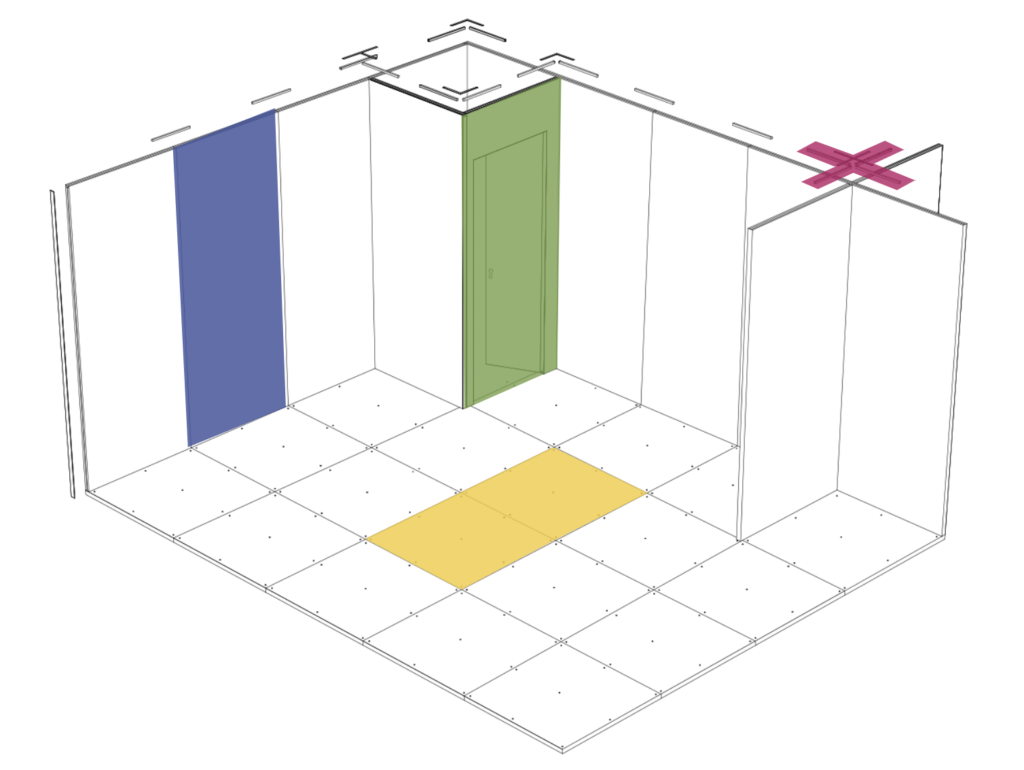 Certifications for honeycomb panels can be provided to meet the international requirements of the exhibition sector.
Panels are available raw, painted or covered with laminate or textile. All custom possibilities, upon request.
If you are looking for a reliable supplier of this product or you need more technical information, please contact me using the form on this page.

If you want to improve the information I provided on this page, or you simply want to add your comments or experience about this product, feel free to post a comment below.