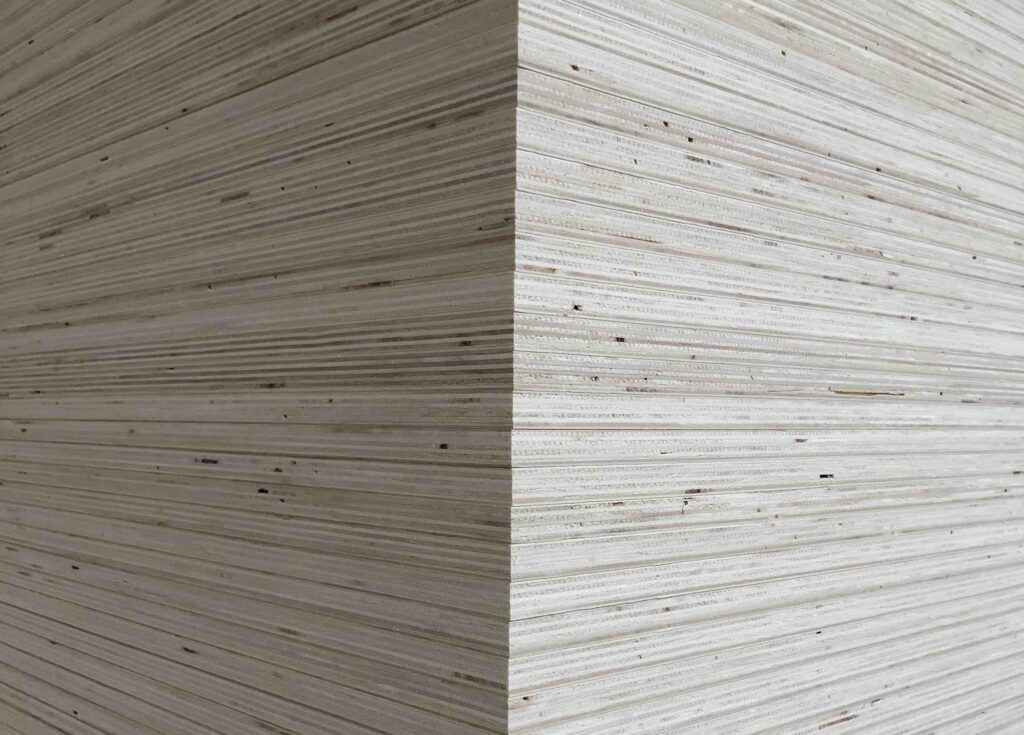 Jumbo Plywood is an exclusive range of big size poplar plywood. With a special Italian technology, very few manufacturers are able to deliver panels with unique big sizes.
Jumbo Plywood is made with light weight Italian poplar wood, and is ideal for special applications where big areas are requiring a unique sheet, or to reduce waste while cutting to size.
Poplar veneer come from planted forests (reforestation), a fast growing timber species with clear cut between 9 and 10 years. Its wood has a white-light clear color, smooth surface, which allows a silky finish. It's low density allows to realize panels of only 380-400 Kg/m³.
Trade names
Poplar plywood, plywood, contreplaqué pueplier, panneau contreplaqué, pappelsperrholz, contrachapado de chopo, contraplacado de madeira desenrolada, compensato di pioppo gigante, pannello compensato gigante.
Jumbo plywood is one of the lightest veneered-based products, nice appearance with clear color uniformity and resistance. Its wood provides easiness of cutting the wood panels, allowing a broad applicability and multiples uses: automotive industry, furniture industry, packaging. It's "jumbo" sizes are a unique on the sheet panel market.
The most common dimensions are:
2100 x 3100 mm (short grain)
2100 x 4200 mm (short grain)
1870 x 3720 mm (short grain)
3050 x 1300/1220 mm (long grain)
3100 x 2100 mm (long grain)
Thickness ranges from 4 to 40 mm

Special sizes or thicknesses can be produced upon quotation and minimum quantity requirements.
Bonding (formerly called IF20) is made with urea-formaldehyde glue (UF) and is in compliance with the provisions of the EN 314-2 standard.
After suitable treatment in view of resistance to humidity, the board complies to Class 1 requirements for the use of boards in dry environments (EN 636-1).
Class 2 (formerly called AW100 or MR), for uses subject to exposure to moisture variation, can also be produced upon request with melamine gluing.
Formaldehyde emissions are below those established for Class E1 in conformity with the EN 636 standard. The low-emission class E1 panels do not cause a concentration of equilibrium in the air of the test chamber (defined in the EN 717-1 standard) greater than 0.1 ppm, the limit established by the World Health Organization for living and residential environments.
If you are looking for a reliable supplier of this product or you need more technical information, please contact me using the form on this page.

If you want to improve the information I provided on this page, or you simply want to add your comments or experience about this product, feel free to post a comment below.