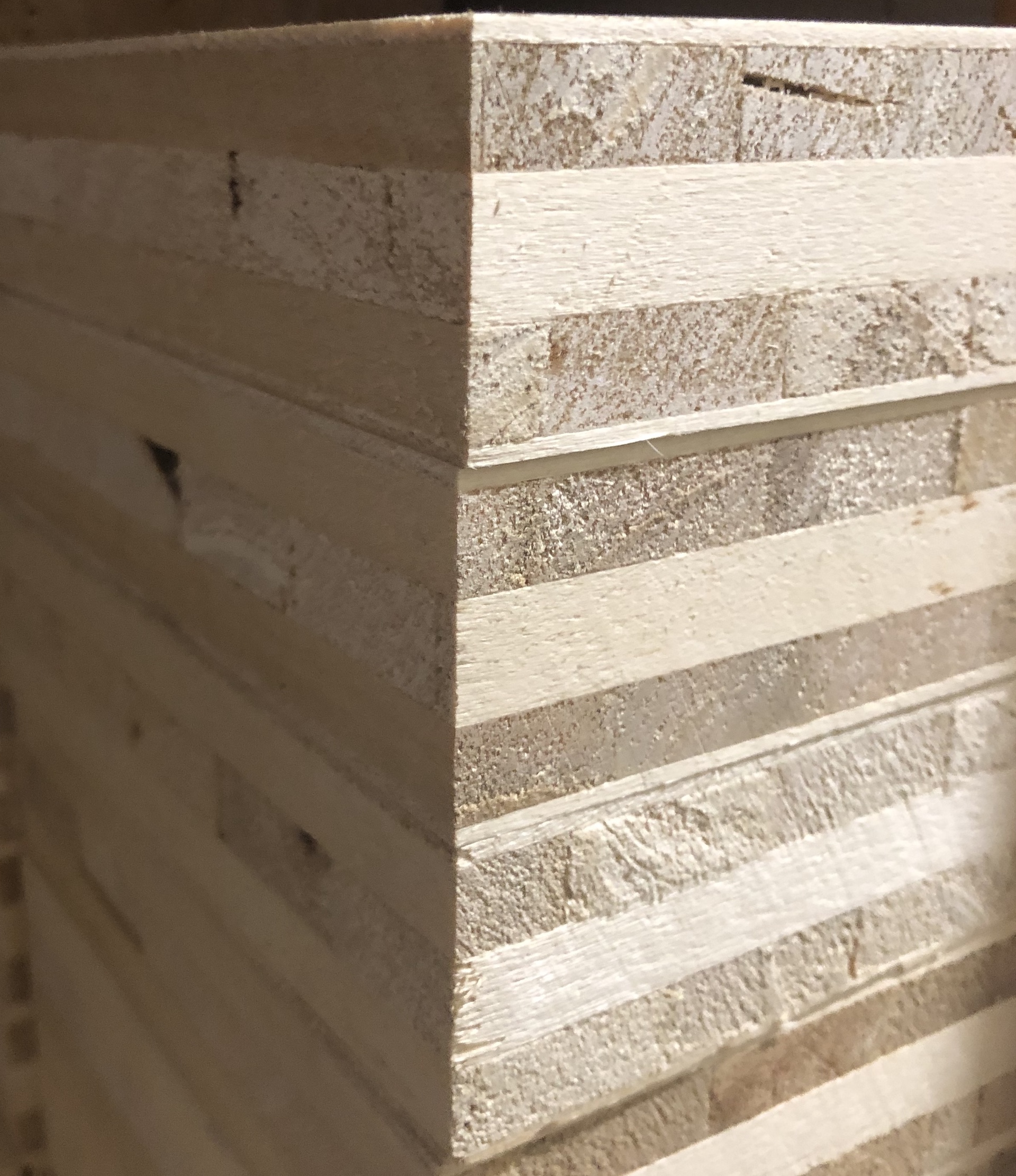 When producing large-size sliding doors, dividers and partitioning, tables and bench tops, the risk of warping or bowing is very high.
The so-far unequalled solid wood solution, is triple-core poplar blockboard.
Triple-core blockboard is a special construction with 3-ply of cross-banded blockboard cores, overlaid by poplar veneer or thin HDF.… Read more...